We'll build your site, so you don't have to! Choose the look that best fits your business, tell us what you want, and we will deliver an optimized, user friendly website tailored to reach the local consumers looking for the services your business offers.
In today's digital marketing age, just having a website is not enough. Having a website fully optimized for the major search engines is a key component in getting your business' online marketing to reach its full potential.
Search Engine Optimization is only a small part of what it takes to truly market your business online. We utilize all major Social Media outlets, Business Directories, Blogs & more to ensure your business has the biggest online footprint for your local customer base.
Our creative team has years of experience creating content strategies, implementing optimized content development, and promoting your websites content through multiple channels to use every avenue accessible to reach your local customers.

Based in Orange County California, We offer Online Marketing and SEO solutions to small and local businesses throughout the United States. For the 3rd year in a row we are the fastest growing Local SEO Company in the nation. With over 15,000 clients we have met the requirements of the most demanding of environments including Fortune 500 companies, Small Businesses, Non Profit Organizations, Education institutions, and more. Our mission is to put business in front of their Local Customers quickly, efficiently, and at a price almost any business can afford.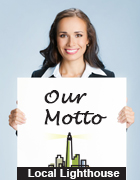 Local Lighthouse was founded with 1 goal in mind, to be a catalyst and growth engine for local and small businesses throughout North America. With constant developments into our technology and processes, Local Lighthouse provides the best service the industry can provide, for an affordable price. Competing in the Online Marketing space can be extremely stressful and expensive without the help of an SEO company. Let the experts at Local Lighthouse take care of your business online marketing, so you don't have to.
Awards
Local Lighthouse has been nationally recognized for its expertise in AdWords PPC and Local SEO Results. Rated as one of Top SEO's Best Local SEO Companies from 2011-2014 and Winners of the Google AdWords Engage Award, the expert marketing team at Local Lighthouse truly paving the way for marketing your business online into 2015 and beyond.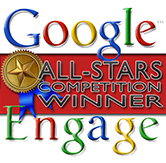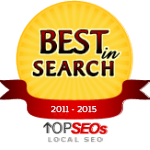 Proud supporter of: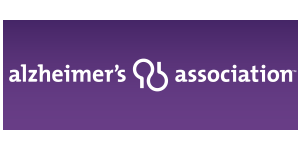 As a company we believe we have a responsibility to be a good corporate citizen. Supporting charities and nonprofits gives us the opportunity to give back, support our community and promote volunteerism in the work place!