Search Engine Optimization (SEO)
Local Maps
It's time to look beyond just your website. Not only can you engage with your local customers through reviews & comments, you can even see better website rankings by utilizing the power of Local Maps.
Local Business Directories
As much as we'd like to say the majority of consumers find their desired sellers through searches, a large portion of them will end up on a business directory. Listings on sites such as Google Places, LinkedIn, Yelp, Yellowpages, and Superpages, not only will provide quality links to your business website, but increase the overall performance of your marketing campaign.
Local Listings
Having a website with quality content just isn't quite good enough especially if no one is reading it! Promoting your business content across Social Mediums like Twitter, Facebook, & Instagram is a great way to get new and returning customers looking at your website. The more you are talking about your business with your local audience, the better!
More on SEO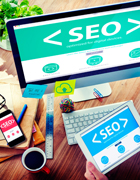 On-Site SEO
As important as what happens behind the curtains of SEO is, there are just as many important factors visible to us all that can make a huge impact on how well your website will rank on the search engines. From digital media, RSS News Feeds, to how links navigate you through a website, what we see on websites every day to the average person may not seem to mean much, but in the world of SEO, it means everything. At Local Lighthouse, our expert Web Developers and SEO technicians stay up to date with the latest features, updates, and product releases to not just keep your website looking great, but producing great results!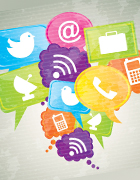 Social Media
When it comes to business marketing, there is still no greater marketing then "word of mouth," except this time it's through web posts, forums, blogs, and other social outlets. By maintaining communication with your local customers through social media platforms such as Facebook, Twitter, Instagram, LinkedIn, and Google Plus you have immediate, real-time access to your local customers. It is proven that the more a business interacts with its customer base online, not only will you find your website ranking higher on the search engines, you will see an increase in new business as well. Thousands of businesses are growing every year without spending a dime on Radio, T.V., or Billboards, and are doing it through SEO and the Power of Social Media.